3 hour Dolphin and Seal Sightsee (combined with 3 hour swim tour)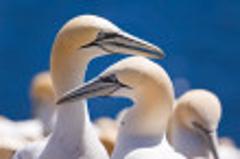 Duration : 3 Hours (approx.)
Product code : SIGHTSEE-3H-MOON
Step aboard 'Moonraker' our flag ship vessel, sit back and relax, cruising past the amazing cliff top homes and private beaches of Sorrento and Portsea, on our way out into the sheltered shallows of Port Phillip Bay.
With your family and friends we head over to Chinaman's Hat, a local spot where the Australian Fur Seals are waiting to show you some amazing sights. You will be amazed at the friendliness and how close you can get to these truly wild creatures.
From Chinaman's Hat, we cruise over to Popes Eye Marine Park for a look at the Australasian Gannet colony, where our guides will share with you some interesting and educational facts about these amazing sea birds, and share with you the history of this historic Marine Park dating back to the 1800′s.
From here on, we cruise magnificent Port Phillip Bay in search of the inspiring Bottlenose Dolphins we affectionately call our friends. There is no need to jump into the water; our technique will place you right next to the action – where you will have a fantastic view into the world of the dolphins.
You have the freedom to walk around the boat and enjoy the many changing sights. Our friendly crew will serve morning or afternoon tea from the on-board café throughout the cruise.
The memories of this experience will remain with you forever and you too will have photos and stories to share among your fellow travellers.
What's included:
Afternoon tea and refreshments
This tour is operated in conjunction with the 3 hour swim tour.
Tours are weather dependant and rely on suitable safe conditions. All our tours are operated on the basis of interacting with wild animals. We ask that you appreciate that they are completely wild and are not trained to interact with people. Our tours operate on a high 90% success rate of swimming and interacting with the Dolphins however we cannot guarantee them on every tour. Should you not see them we will provide you with a 50% off card to come back and see them next time.